This kit is designed to help all members of your family, including yourself, have the ability to understand exactly how you're feeling. Learn simple ways to create a happier home where everyone can work out problems with less angst, exhaustion, and hurt feelings. Enjoy 7 simple and easy to understand "recipes" so you can turn right around and BE with your kid amidst
hard-to-have
feelings such as anger, frustration, and disappointment in an entirely new way to make things better for everyone. This kit was tested with real families with real feelings and ALL said roughly the same thing, "
I wish my parents would have had this when I was a kid."
The Family Feeling Starter Kit Helps Kids Aged 3-12:
Unlock your child's inner emotional world. Learn what's really going on with them.
Talk to each other about feelings in WAYS that help everyone want to talk to each other.
Create kids that are more cooperative, flexible, connected and happy.
Teach kids exactly what to say and do in emotional moments to make things better.
Help manage and de-escalate conflicts between siblings and friends.
Normalize big, difficult feelings so they are not scary.
Leave a legacy for what quality you want your kids to remember you for.
Disclaimer: This online product comes with downloadable Kimochis Feeling resources that you can print and use for all 7 recipes. The Kimochis Mixed Bag of Feelings takes these recipes to a new level but is not necessary for success.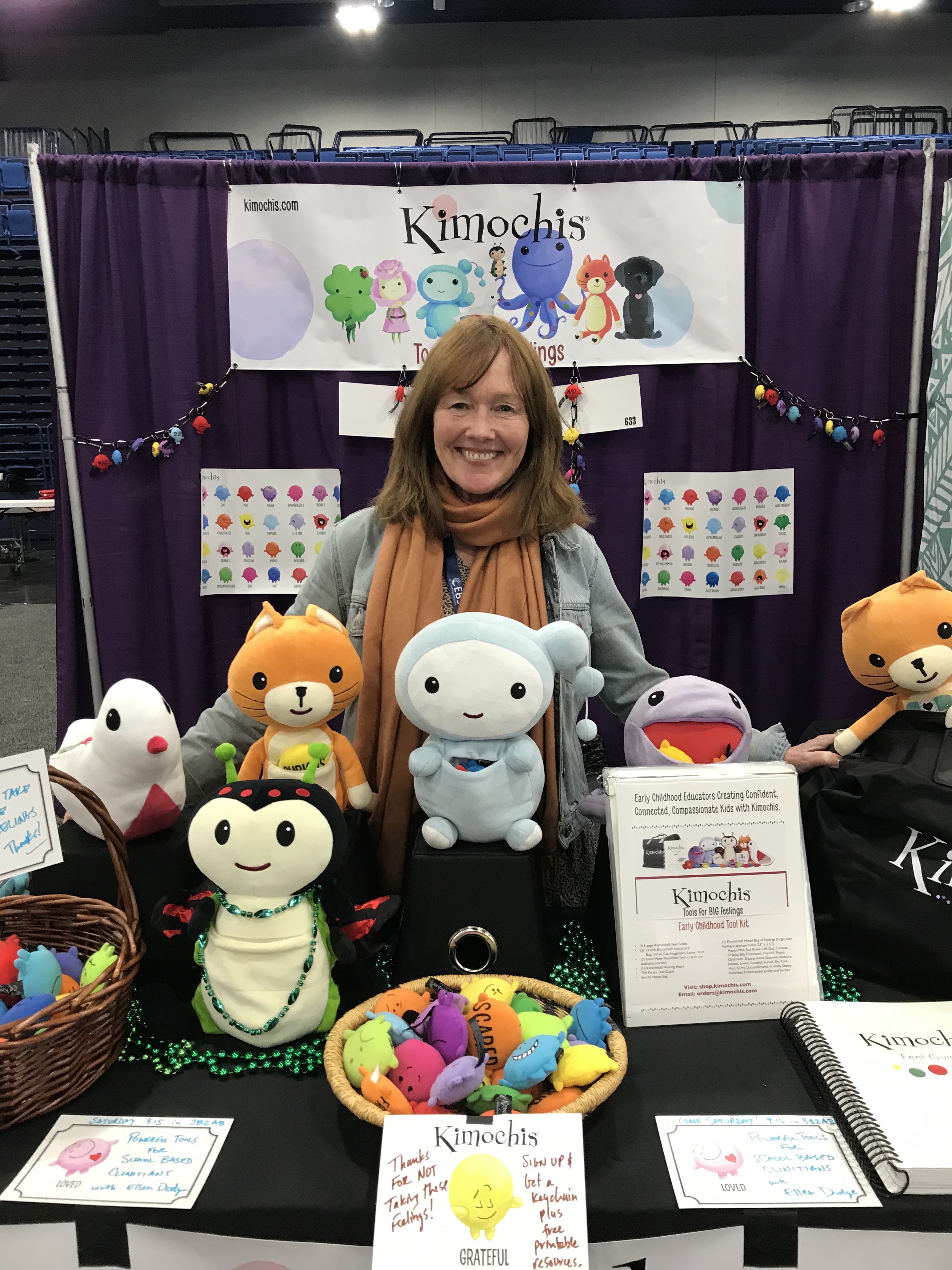 Hi, I'm Ellen Dodge


As a parent and educator I have dedicated over 35 years to the field of speech pathology. I have been awarded the Honors of the California Speech and Hearing Association as the highest honor for making an impact in the field of Communication and Speech Disorders along with receiving a National Character Education award for my contribution to the public schools. I have worked as the Education Director, Curriculum Author and Master Trainer for Plushy Feely Corp. since 2008. It has been my life's dream to bring social emotional learning to parents directly in the home. I believe that the key to happiness, wellness, and life success lies in one's ability to effectively and kindly communicate ideas and feelings.